D.Pharm
Principal's Desk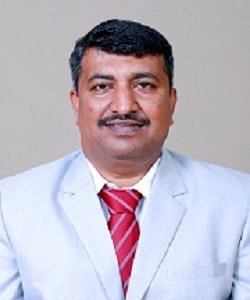 My Dear Students,
It gives me a great pleasure to welcome you to a very attractive and picturesque campus of Sawkar Pharmacy College, Jaitapur , Satara.Pharmacy is a very nobel profesion in a way that the 'Pharmacist' is directly involved in an act of brining a sign of relief to the people suffering from physical as well as mental disorders.
We, at Sawkar Pharmacy College Jaitapur, Satara, work with a vision to educate and prepare our students to face the challenges of ever changing scenario of the 'Community Pharmacy' and also to prepare them to enter into a vast and innovative field of Pharmacy and Pharmaceuticals.
We believe that you will be coming to us with great dreams and expectations of converting those dreams into realities and here, at Sawkar Pharmacy College, We help you to understand your dreams and efforts you required to put in, by working together. Wish you all success to your efforts.
Dr. Vasant Y. Lokhande
Principal D. Pharm